Development and cultivation
Training System
The employees of OSE started from the appointment, they entered the training development system.
Training Course
OSE provides a variety of training courses for employees, providing a variety of courses in management, technology, system and system, language, newcomer training, legal, environmental and newcomer training according to organizational needs.
DualLadder
OSE set up a "DualLadder", which aims to plan the development path of suitable careers to achieve the goals and vision of the organization.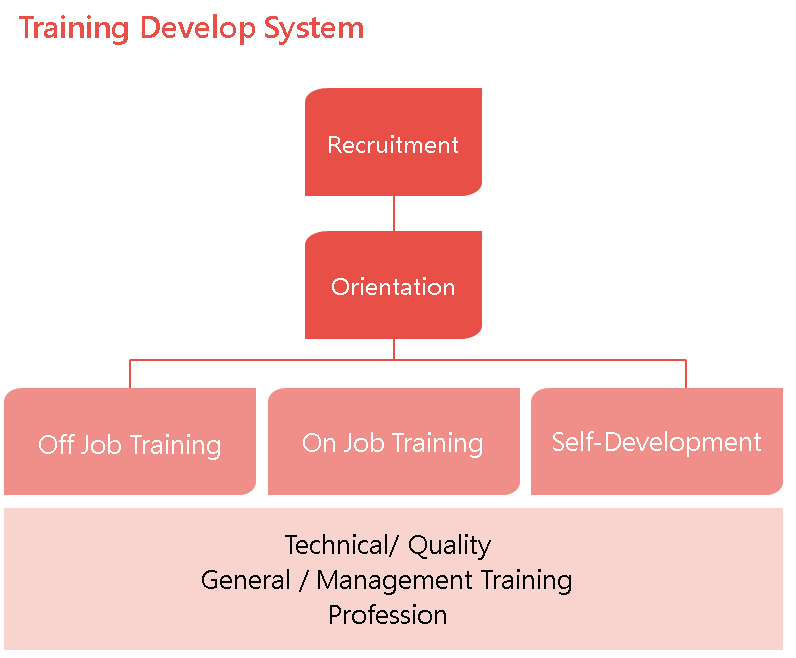 Newcomer training – OP training mechanism
We have designed a set of "OP training mechanism" to make new people's professional and technical learning more proficient, to make the teaching and operation quality consistent, and to make new people more able to integrate and adapt work environment.
Improve the retention rate of newcomers, the learning outcomes of newcomers' knowledge and skills, and shorten the learning time of newcomers to stabilize production manpower.

Model employee praise
In order to encourage excellent employees, we has organized a model employee recognition mechanism.
In response to these exemplary employees, we publicly praised and awarded in rewards to encourage these outstanding employees.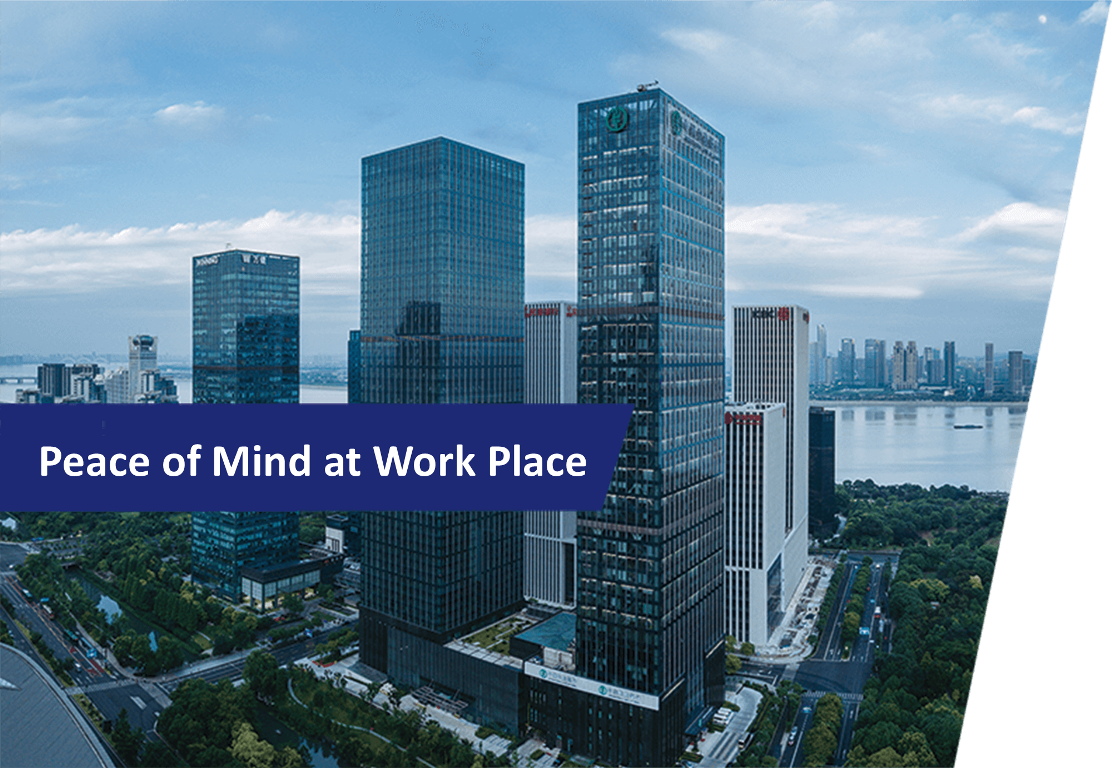 It is the responsibility of OSE to establish a healthy workplace and provide a safe and healthy working environment for colleagues. The OSE introduced OHSAS 18001 and CNS 15506 (Occupational Safety and Health Management Systems) in 2010, and continued to promote various health promotion activities, regularly hold health lectures, promote smoking cessation activities, cancer screening, etc. Each factory was awarded the Badge of Health Promotion by the Ministry of Health and Welfare of the Executive Yuan in 2010.
Safety & health management and promotion activities are listed below:
Provide maternal workplace, overwork management, health checkup, health consultation, occupational medical on-site services, blood donation activities, health lectures, health management center and health station, etc.
Provide labor-related safety and health related education training courses such as hazard identification and risk assessment training, fire safety training, personnel emergency evacuation drill, on job education training for hazardous operations supervisors, traffic safety education training, and radiation safety protection education training, etc.
Conduct a questionnaire survey on personnel hazard prevention, and classify its risk level after statistical analysis, and the content of the work is evaluated and improved for the hazardous objects.
Employee appeal process
Following this process, after the rights and responsibilities were received, the "privacy and confidentiality" and "interest avoidance" were adhered to. The principle of active communication and coordination, all successfully solve the problem and give back to the proposer to complete the settlement, to ensure that the company's various communication channels are smooth.
In addition to caring for its employees, Huatai also hopes to improve the links between business operations and neighboring communities and social welfare.
Actively participate in the various projects of the Youth Career Development Center – Iron Man Experience Program, Fitting Class Program, Sponsor Youth Film Festival, etc., to fulfill corporate social responsibility and give back to young students; cooperate with campus to hold corporate visits and campus lectures Provide industry operations and the latest industry information.
n terms of industry-university cooperation, we will increase the diversity of cooperation, introduce a two-track training flagship program, a production and learning team, a three-three-year high-level vocational education class, and provide internship opportunities for students to advance. Adapt to the industry and the workplace environment. At the same time, the regional enclosure operation will be launched to spread the recruitment of talents to the neighboring living circle. In addition to welcoming retirees to return to work together, it also provides job opportunities for students in the adjacent training department.