Established in 1971, OSE seeks to establish long-term partnerships with its clients by providing quality services.
OSE has been committed to providing a broad range of high value-added IC packaging and testing services and Electronics Manufacturing Services (EMS/CEM), OSE draws on its core competence in the innovation of the manufacturing process, information technology, and business workflow to offer a wide range of services to international corporations. We pay special attention to quality control, cost structure, production capacity, timely delivery, and global logistics.
In the professional electronic foundry manufacturing service industry EMS, OSE has become a global EMS manufacturer of electronic foundry manufacturing services, with unique technical experience and global reputation for high-mix manufacturing.
Future, OSE will continue to adhere to the 4 values and will continue to focus on R&D, IT, production capacity, talent cultivation and global operations, strengthen internal management capabilities and establish an organizational learning knowledge base , the specification and design of the operation process, cost management and control, internal coordination and communication. The management team and all colleagues of OSE are united whether it is serving customers, caring for employees, business management, being accountable to shareholders and fulfilling corporate citizenship responsibilities, we will continue to achieve customers, deepen customer relationships and achieve vision.
IC department of OSE is the first Taiwan-funded IC packaging foundry. We set up production base not only in Taiwan but also overseas subsidiaries to serve American customers in California. Since the transformation and investment in flash memory since 2003, we have continued to deepen our partnership with top industry customers, create strategic partnerships, combining 40 years of experience with innovative R&D resources to provide instant and efficient solution for global customers. Provide customers with integrated circuit (IC) and various semiconductor component package testing, which apply in computer, communication, network, consumer electronics, telecommunications networks, industrial controllers, automotive electronics, digital cameras and other commercial products. And with lead frame products, CSP products, flash-related products as the main force of competition. With its rapid integration and R&D capabilities, IC department of OSE provides instant and efficient solutions to customers around the world, becoming a "virtual factory" for customers, and combining with the professional manufacturing services of the EMS business center to provide more diversified Service content is the best choice for IC assembly and testing needs.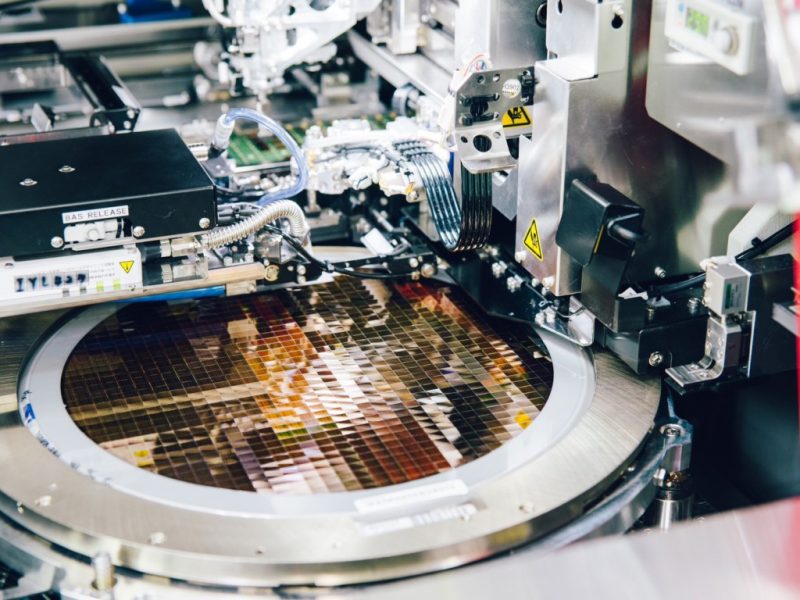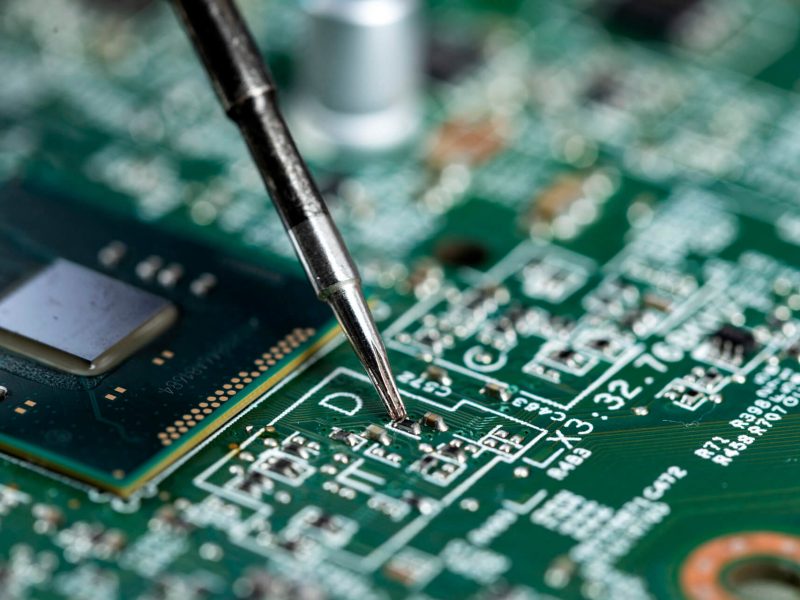 EMS department of OSE has been transformed into a high-production and HMLV(High-Mix Low-Volume) order-to-order production model since 2000, and has set up overseas locations including the Suzhou VPS Plant in China and the California subsidiary in US.
We provide trial production, mass production and flexibility of re-factory for customers from Taiwan, Greater China/Asia Pacific and European and American…etc.
All factories have passed ISO 9001, ISO 13485, ISO 14001 and other international quality certifications.
We have accumulated numerous successful cases and won domestic and international success over the past 40 years.Ranked in TOP 50 EMS providers of MMI(Manufacturing Market Insider).
We provide customers with one-stop-shop for transferring services, to achieve rapid production, timely delivery, to help customers effectively reduce costs and inventory levels. The technology of the product is used in applications including servers, SiP modules, instruments and large industrial equipment, storage systems, petroleum exploration and satellites.
High-quality services such as special-purpose electronic products (used in military, medical, aerospace, etc.) whose quality requirements are higher than IPC-610 Class3 are converted into mass production, and a small number of diverse products.
EMS department of OSE provides professional design (JDM/DFM/DFT) support, SMT/DIP process quality control, material procurement, (semi-)finished product storage management, Drop Shipping logistics, RMA/DOA warranty maintenance, etc.
Orientation service has won the trust of customers over the years and laid a reputation in the industry. Combined with the professional packaging and testing technology of the Semiconductor Business Center, we will expand your diversified customer base and be your reliable business partner.
| Award/Rank | Presenting unit | Winning year (year, month and day) | Award content (pdf) |
| --- | --- | --- | --- |
| Water-saving manufacturers | Export Processing Zone Administration | | |
| Energy-efficient manufacturers | Export Processing Zone Administration | | |
| | Export Processing Zone Administration | | |
| Resource Recycling Excellence Award | Export Processing Zone Administration | | |
| Resource Recycling Excellence Award | Export Processing Zone Administration | | |
| National Workplace Safety and Health Week Series Implementation Plan - Participation certificate | Occupational Safety and Health Administration,Ministry of Labor | | |
| Factory Safety Protection Achievement Award | Export Processing Zone Administration | | |
| Factory Safety Protection Achievement | Export Processing Zone Administration | | |
| National Award for Excellentence Unit in Labor Safety and Health | Occupational Safety and Health Administration,Ministry of Labor | | |
| National Social Security Rated Excellent Award | The Second Special Police Corps, National Police Agency, Ministry of Interior | | |
| Certificate of Taiwan TrainQuali System(TTQS) Silver Award | WORKFORCE DEVELOPMENT AGENCY ,MINISTRY OF LABOR | | |
| Certificate of Taiwan TrainQuali System(TTQS) Silver Award | WORKFORCE DEVELOPMENT AGENCY ,MINISTRY OF LABOR | | |
| Certificate of Taiwan TrainQuali System(TTQS) Silver Award | WORKFORCE DEVELOPMENT AGENCY ,MINISTRY OF LABOR | | |
| Finalist National Quality Training Development Award | Council of Labor Affairs, Executive Yuan | | |